Ready to learn the secrets to "stretching time," and achieving more in a week than most people do in a month and more in a quarter than most people do in a year?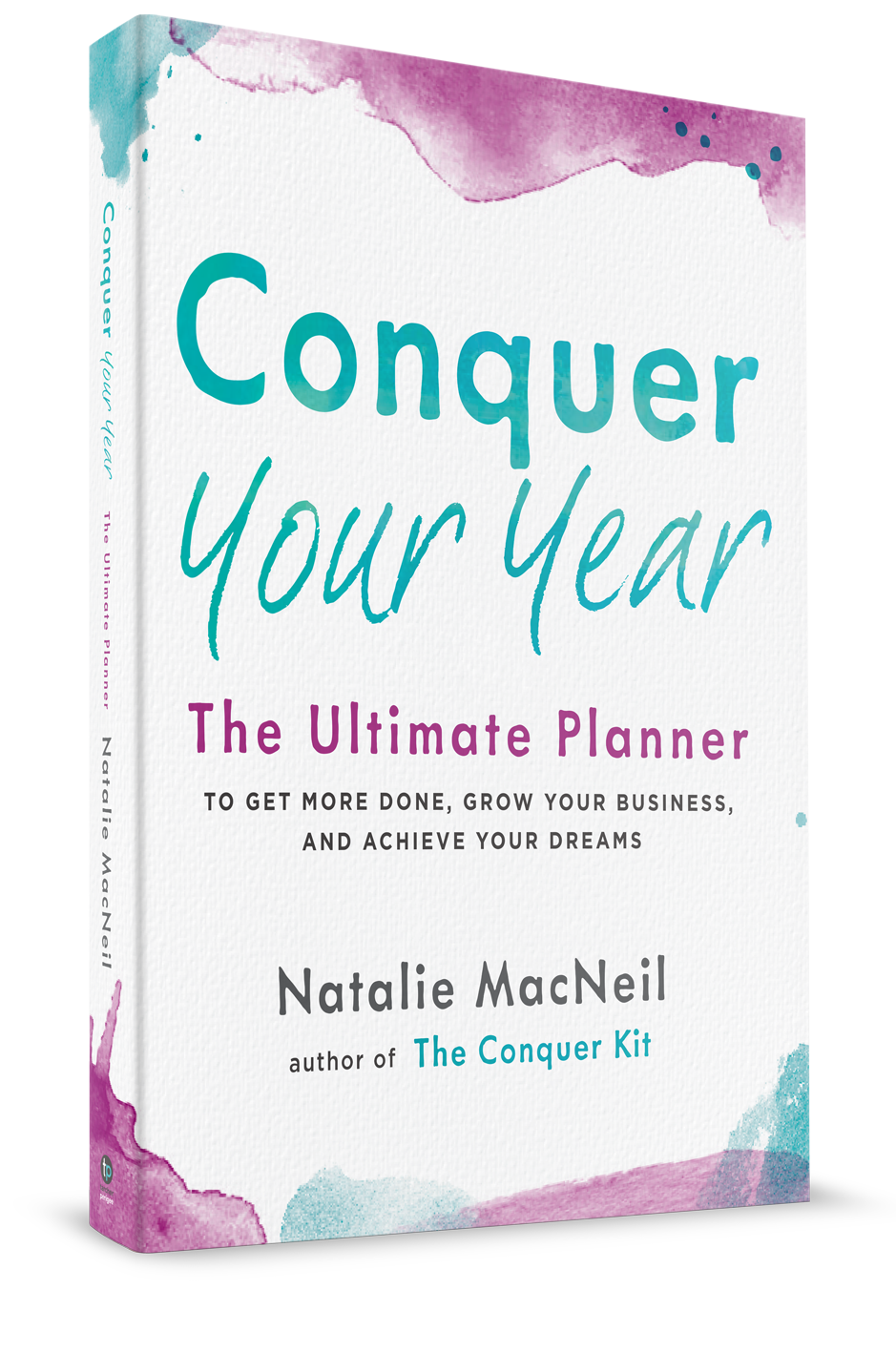 Introducing: Natalie MacNeil's
Conquer Your Year Planner
A heart-fueled planner and goal development tool for creating your most productive year yet — in twelve-week sprints.
Order a copy today and receive a FREE recording of the Conquer Your Year Workshop ($197 value).
Let's make one thing completely clear, Conqueror:
Conquer Your Year is not your average day planner.
(You won't even find a "real" calendar inside these gorgeous pages.)
Instead, Conquer Your Year is a strategic blueprint
that breaks your boldest goals and dreams down into actionable steps quarter to quarter, week to week, and day to day. It's specifically designed to help you execute your biggest goals for your work
and
life, with mind-blowing efficiency. Every three months, you'll be setting and achieving one (two if you're super ambitious) major mission or goal in your business.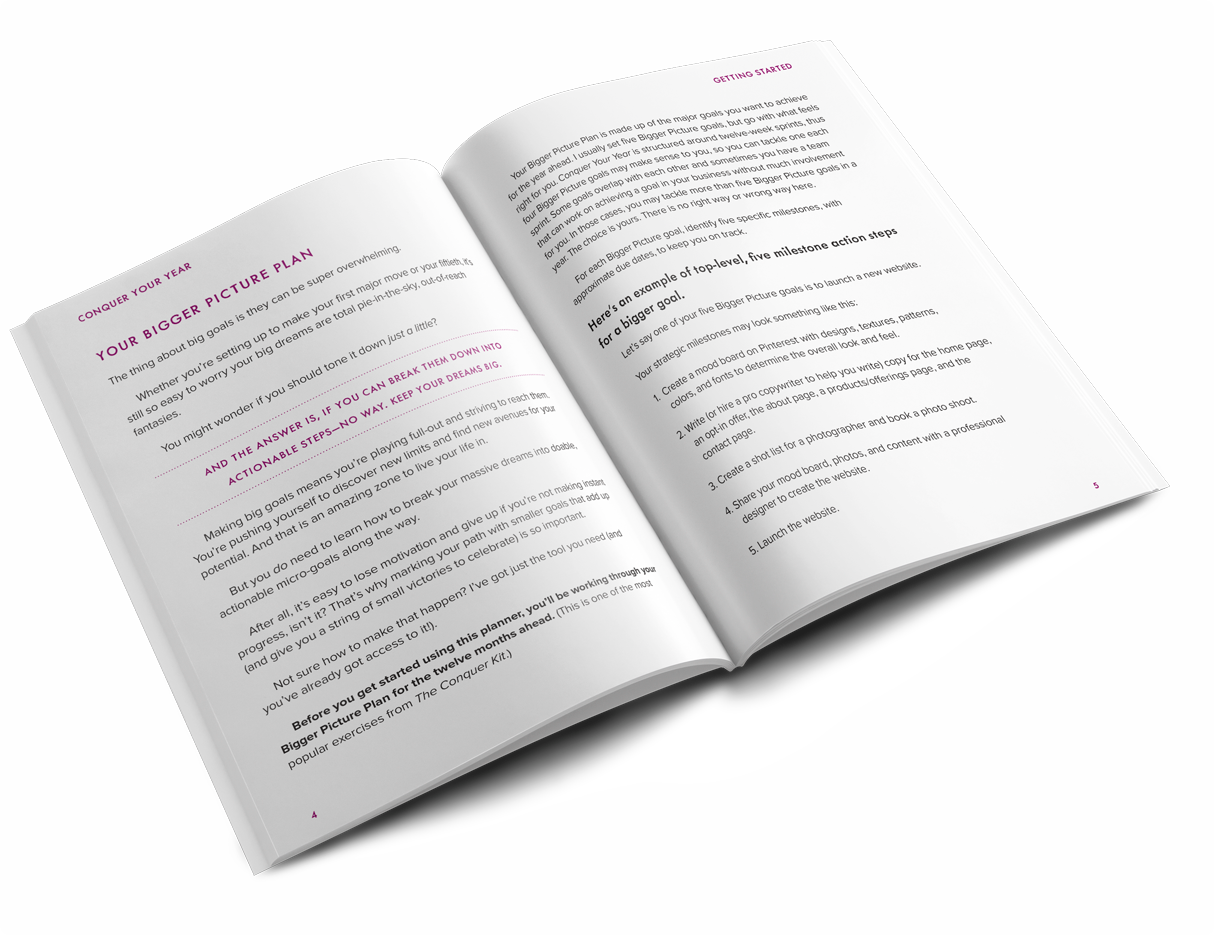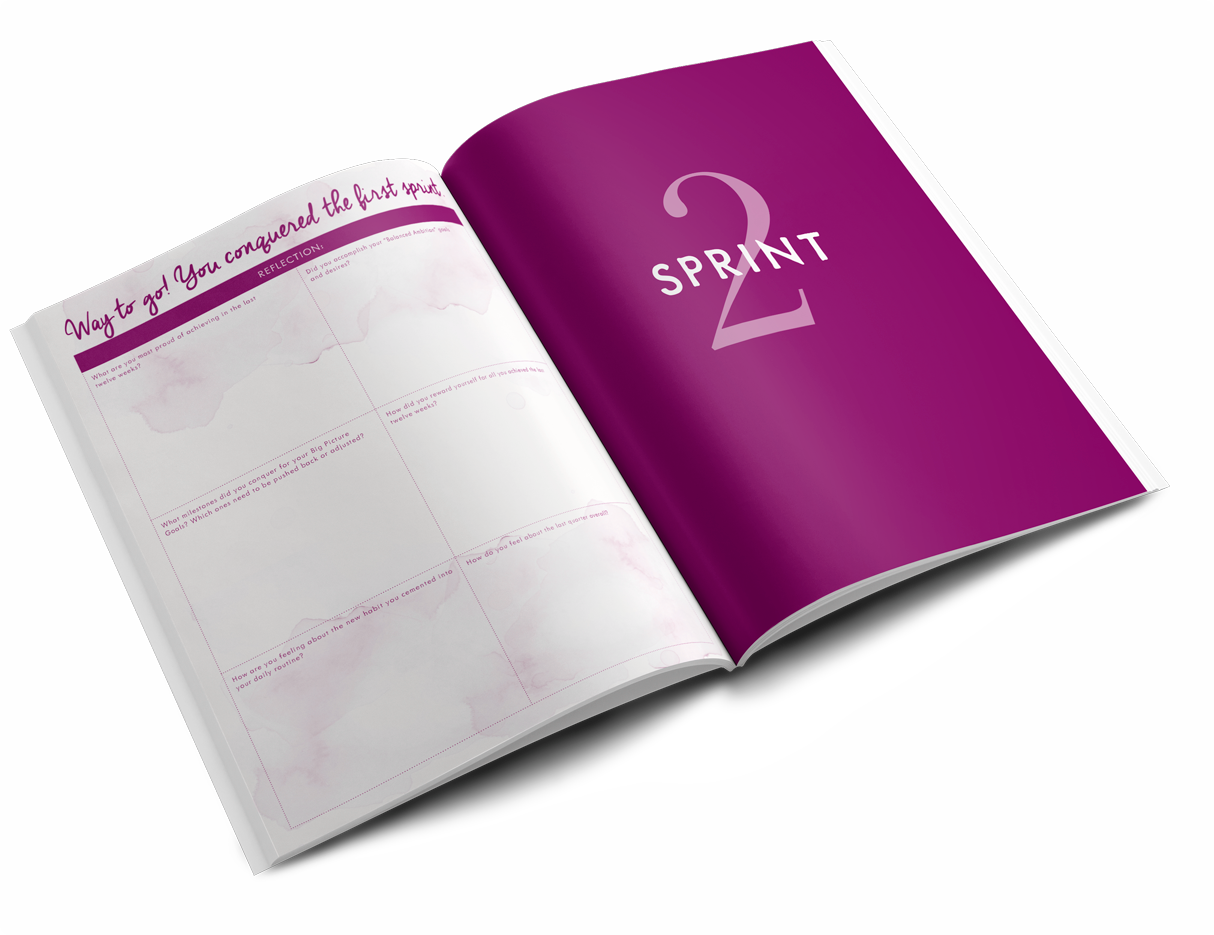 Emmy-Award Winning entrepreneur Natalie MacNeil will lead you through the exact twelve-week sprinting technique she uses to achieve her biggest goals in a superhuman timeframe;
by meshing creativity with strategy, passionate purpose with profit, and breaking down your "big picture" into easy, actionable baby steps.
You won't just be focusing on business building either.
This planner is
also
designed to help you set nourishing goals for your health, happiness, relationships, and adventure. You'll be setting rewards for yourself for those moments when you hit your targets, too (because you deserve to spoil yourself, Conqueror).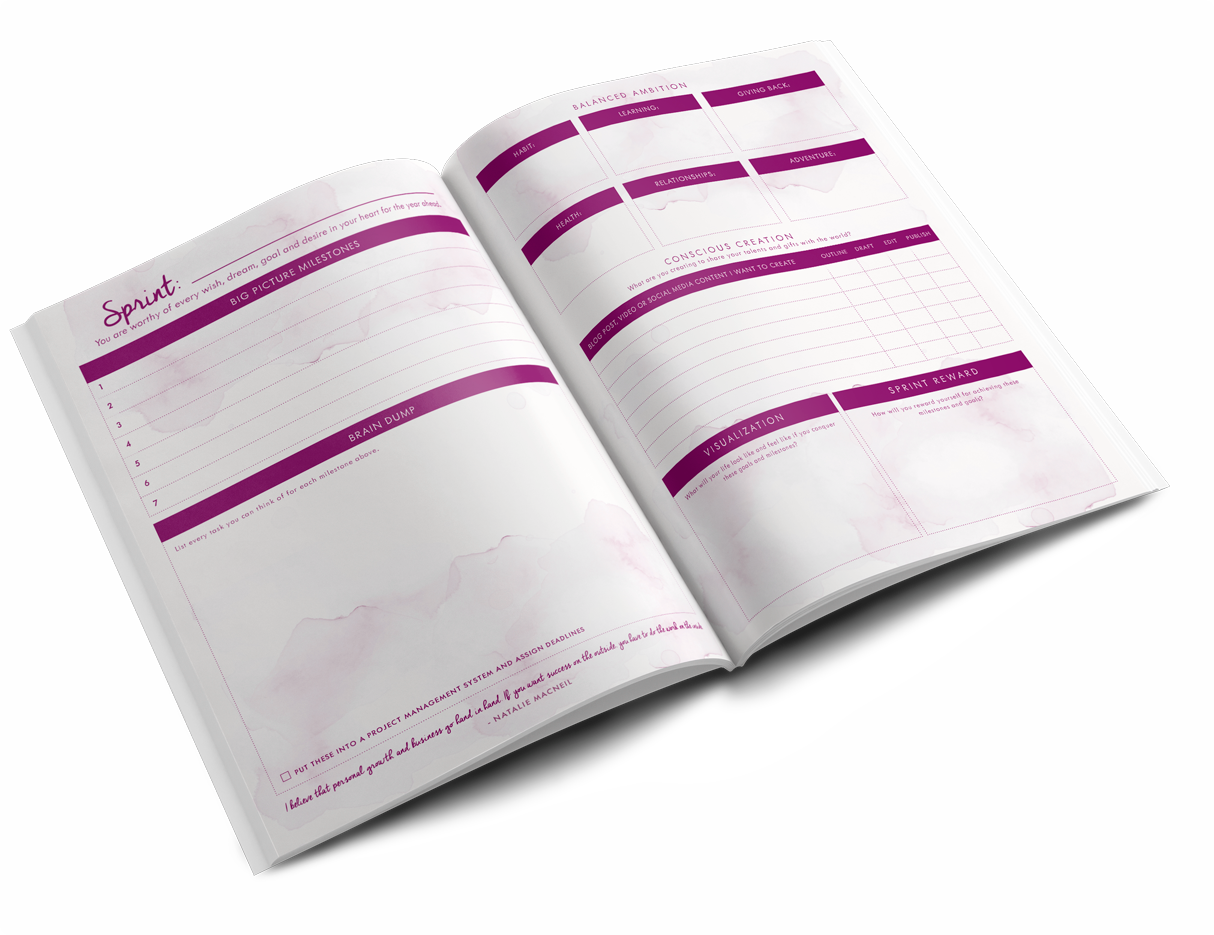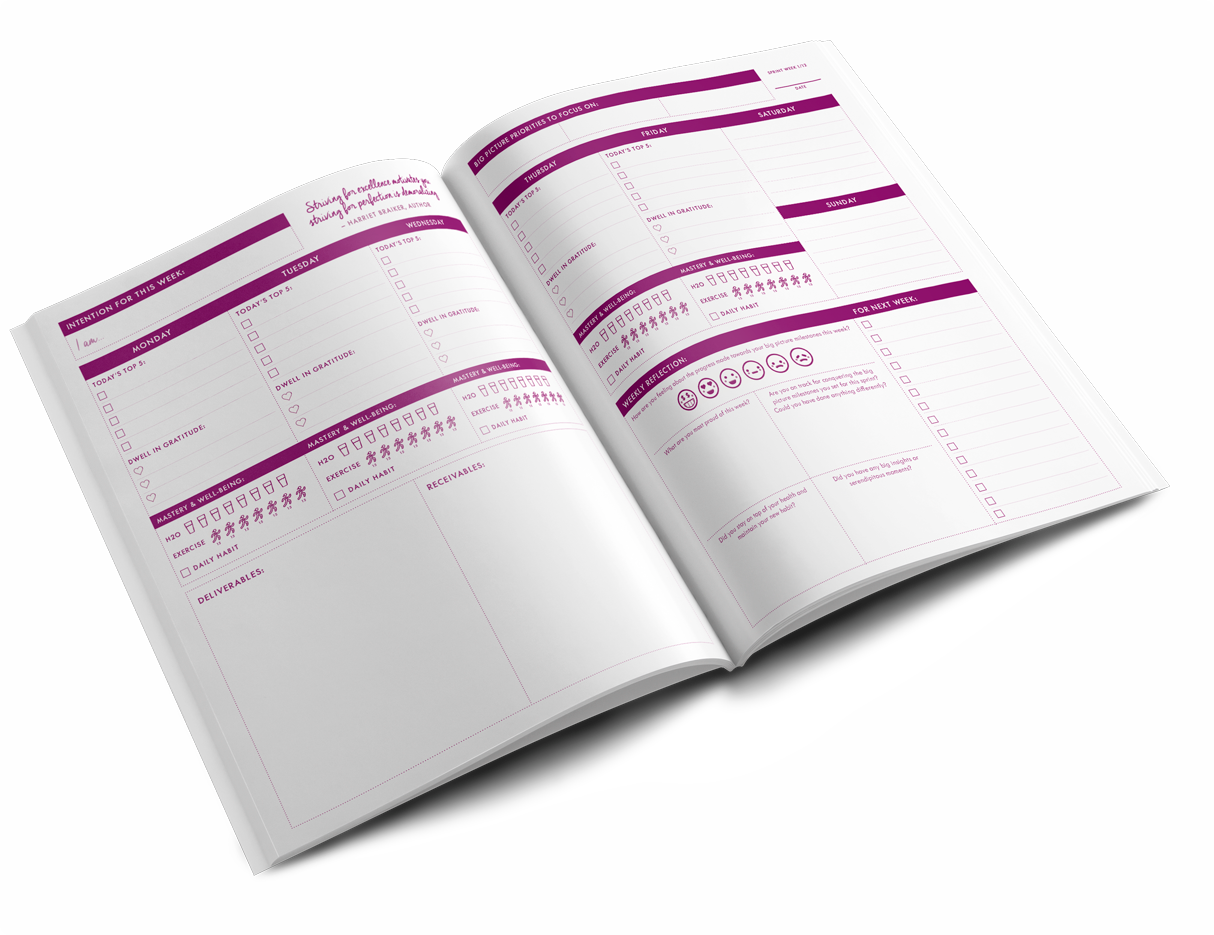 After all, charting a course for greatness goes beyond checklists and deadlines.
(Though those are included, of course – but we're going deeper.) Alongside big-picture milestones, launch dates, and designing your editorial calendar, you'll be charting a course for more creating, more fulfillment and balance in everyday, learning new skills, and mapping out the bigger impact you want to make on the world.
This is how great businesses are born.
Are you ready to begin?
This is the 360 approach to conscious creation.
Life & work, woven into the same process. Because personal growth and business growth go hand in hand.
Order a copy of Conquer Your Year from any retailer and get an exclusive bonus gift:
A recording of
the Conquer Your Year Workshop valued at $197.
Natalie walks you through how she uses the planner day to day in her own businesses, dives into the sprinting process, and answers your biggest planning questions so you can make the most out of this game-changing tool.
Order the book from one of our retail partners listed below. The purchase link will open in a new browser tab for you to complete your order while remaining on this page. Once you've purchased the book, go to Step 2 right above this text and fill out the form so you get our free workshop for ordering. Thank you!
Enter your name, email, and receipt number and we'll email you the bonus gift.
Yep – it's that easy.